All our professionals maintain the highest levels of accreditation and pursue ongoing education to stay abreast of the latest trends in the medical field. Read on to learn more about our staff's experience and training.
Dr. Mary Girling
Dr. Mary Girling is a board certified fellow of the American College of OB/GYN's with over 20 years' experience in the private practice of Obstetrics, Gynecology, and Infertility. Her education includes an honor's degree in Biomedical and Electrical Engineering from Duke University and a Doctor of Medicine degree from Wake Forest University. Her career has ranged from a large, busy practice with 10 partners in Virginia, to a 2 provider practice in Idaho Falls to her own solo practice in Jackson. While in Idaho Falls, Dr. Girling's practice was recognized as the only out of state practice to win the James R. Scott award for the highest standards in quality patient care by the University of Utah. Dr. Girling's professional interests include high risk obstetrics, ultrasound, infertility, and minimally invasive surgery.
She lives in Jackson, Wyoming with her husband and four children. She enjoys piano, choral music, and cooking. She hikes and explores what Wyoming has to offer when not busy as a hockey/swim/lacrosse/stage mom!
---
Tara Holley, FNP-BC
Tara grew up in the suburbs of Denver, CO. She obtained a Bachelors of Science in Nursing from Western Governor's University in Salt Lake City. She then went further with her education and obtained a Masters of Science in Nursing-Family Nurse Practitioner from Simmons University in Boston, MA. Tara enjoys spending time in the outdoors including hiking, snow shoeing, skiing, paddle
boarding, and more. She recently has started homesteading by raising a variety of chickens with her family. Tara is passionate about caring for the whole individual and ensuring they find a treatment plan that supports their overall health, wellness, and values.
---
Bekki Zalewski, RN, BSN
Bekki grew up in Elm Grove, Wisconsin. She obtained a Bachelors of Science in Environmental Science and Biology from the University of Wisconsin. She then pursued a Bachelors of Science in Nursing from University of Wyoming. Bekki loves spending time in the sun and in the outdoors such as hiking, skiing, biking, paddle boarding, and traveling. She practices yoga regularly and promotes healthy lifestyles. Bekki is passionate about the environment and equity in healthcare especially when it pertains to women and underserved populations.
---
Mandy Norris, Certified Professional Coder and Medical Assistant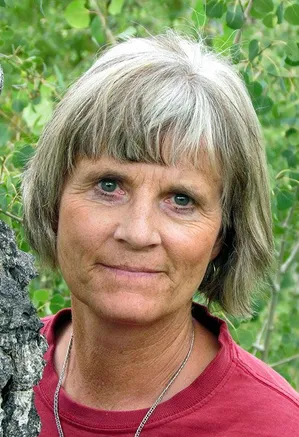 Mandy was born in Jackson, WY and raised in Big Piney, WY on her family cattle ranch. After finishing her Medical Assistant Certification at the Bryman School in Salt Lake City, UT she returned to the Pinedale Medical Clinic and the practice of J. Thomas Johnston, MD to do her clinicals and stayed for the next 20 years. Mandy left the Pinedale Medical clinic to join her husband Harvey of 34 years to manage a Bison Ranch in Cora, WY for 13 years. Retirement was not for Mandy so she pursued her Certified Professional Coding Certification and joined the team at Jackson Hole Care for Women.
Mandy enjoys spending time in the great outdoors with her husband, 2 dogs, 3 horses and her camera. When indoors you can find Mandy sewing on a quilt or quilting a quilt for someone else.
---
---